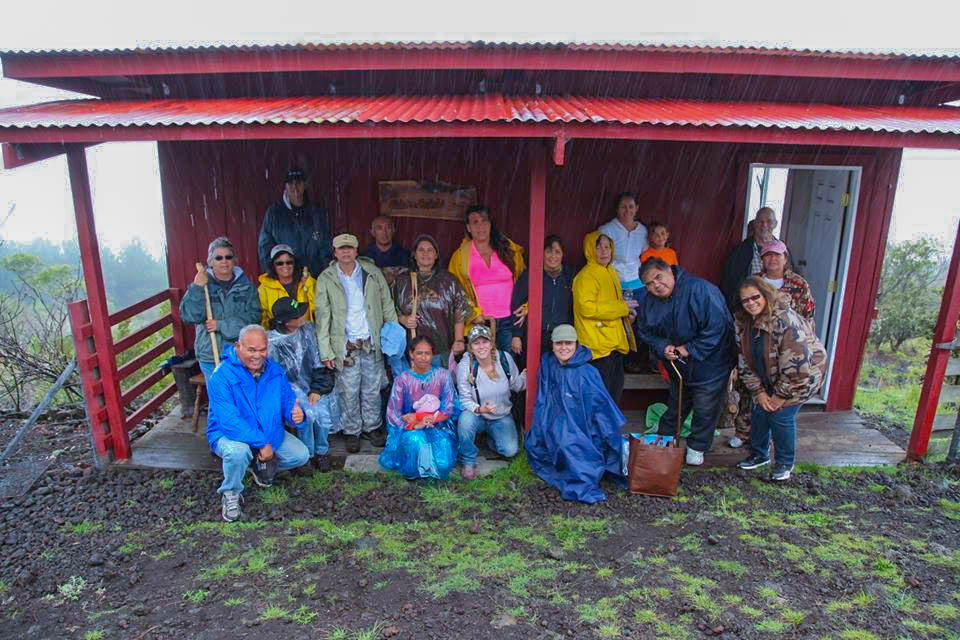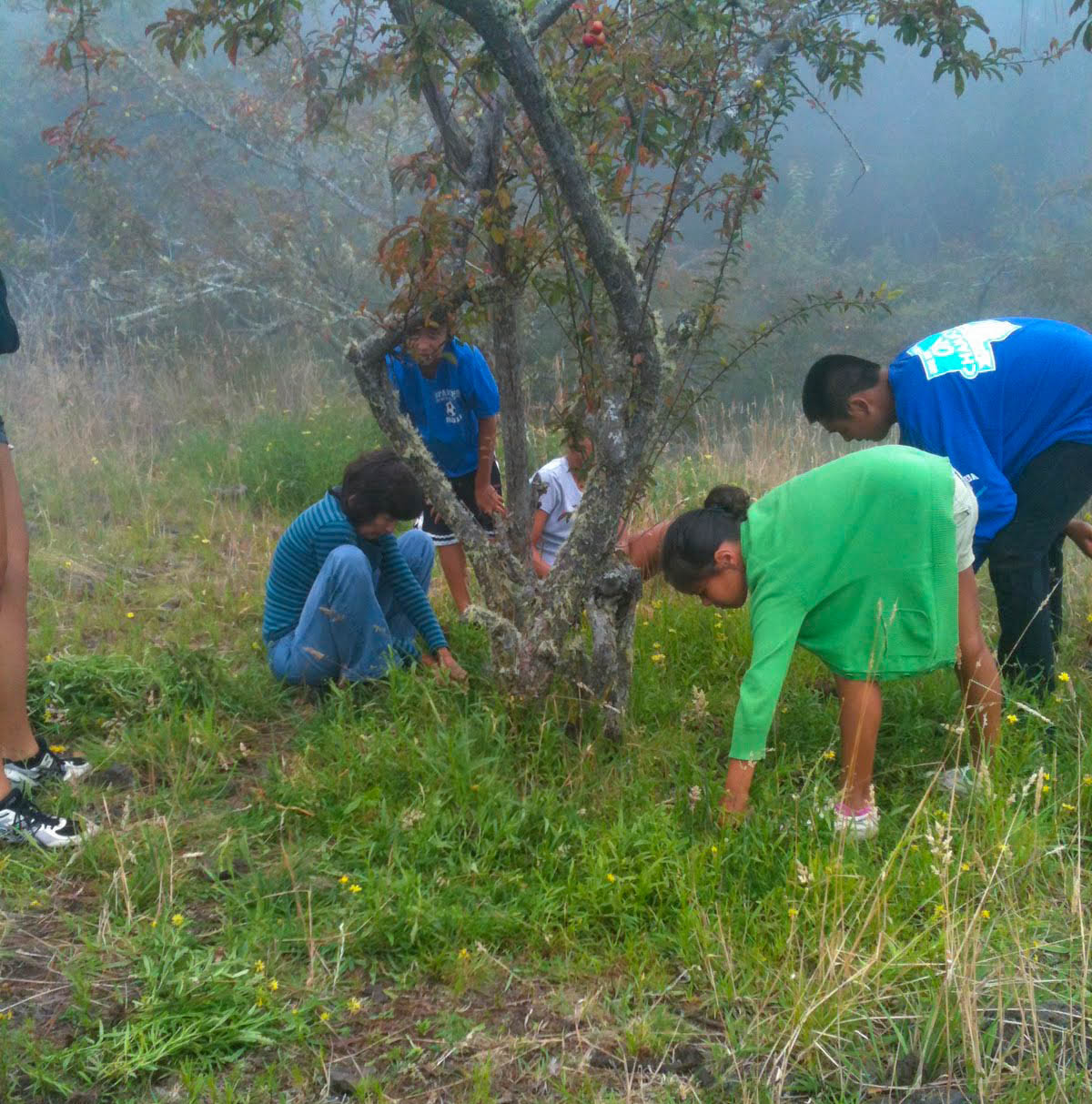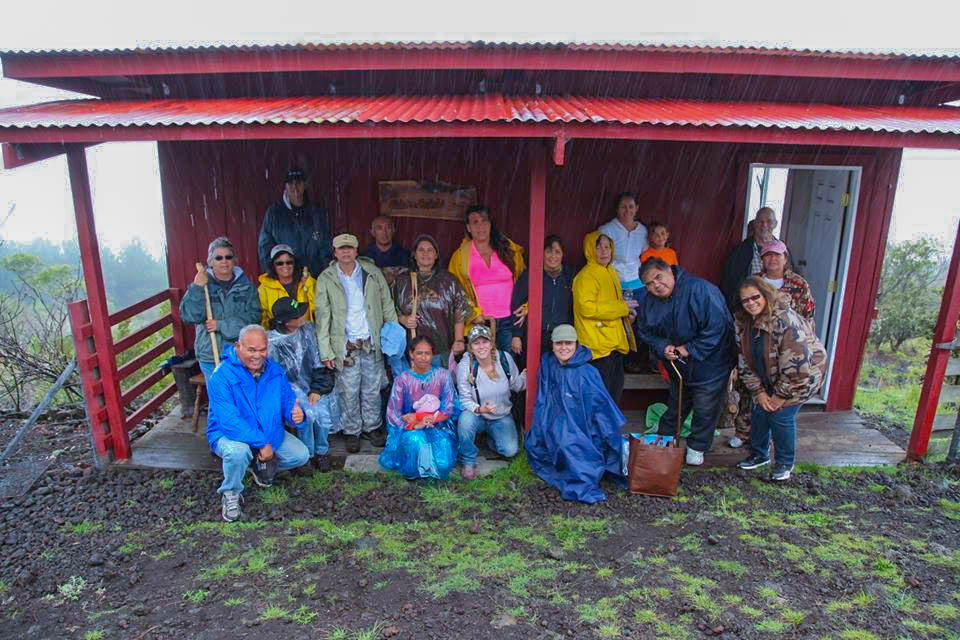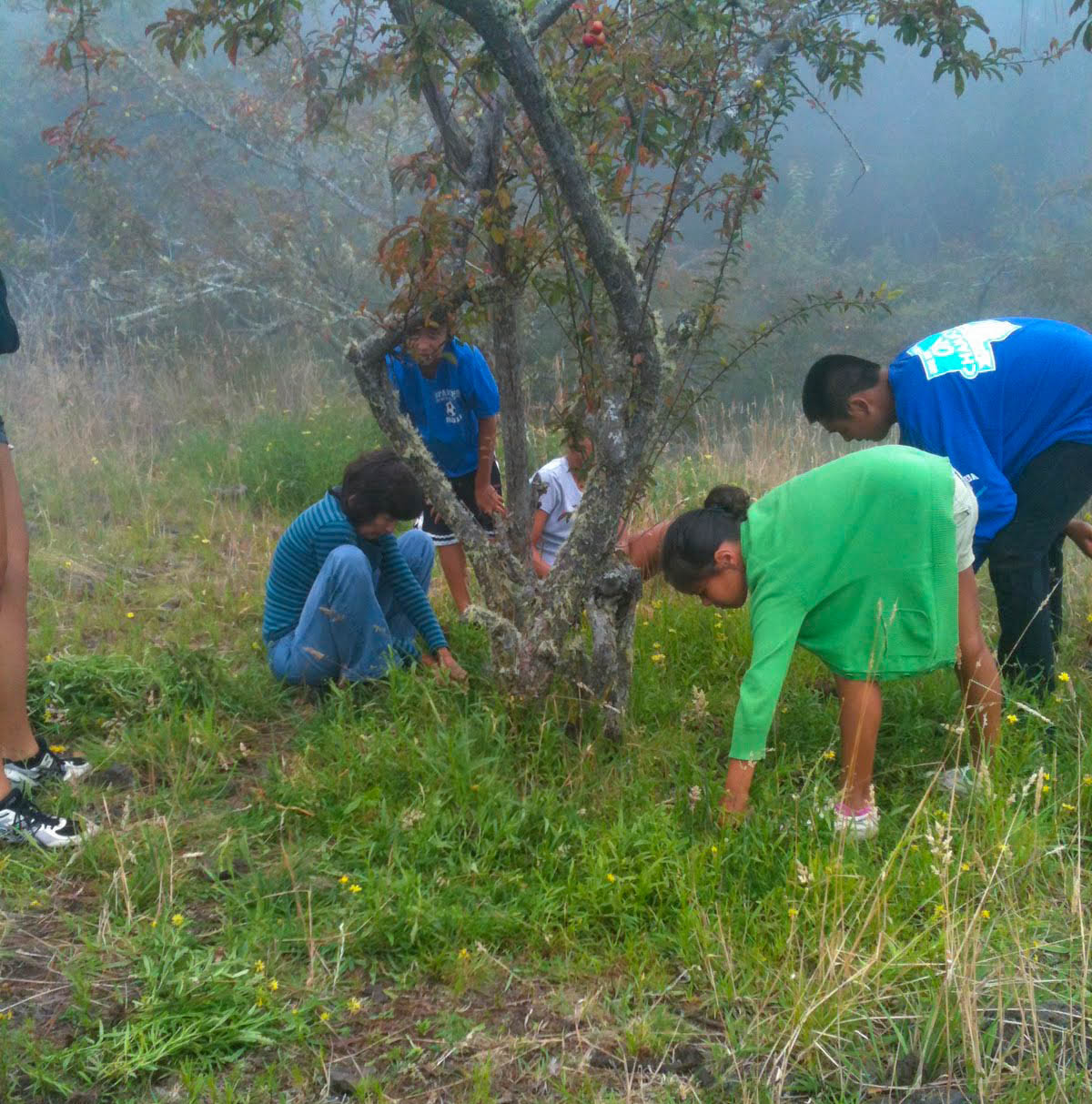 For the Community, For the Keiki
Uluhaʻo o Hualālai's mission is to engage families in the stewardship of Hualālai's natural and cultural resources now and for generations to come. To recover and perpetuate Kona based knowledge and practices through mālama ʻāina, moʻolelo and mele. Bringing community connectedness with efforts to enhance the native forest ecosystems by removing aggressive invasive species, while propagating and out-planting select native species.
Connections Through Curriculum
- Mālama ʻāina activities such as targeted invasive weed control, trail restoration and fence repairs
- Identification and traditional use of native plants and animals found on Hualālai.
- Study place names of areas within Kaʻupulehu through maps and history
- Plant propagation and preparation of selected native plants to be donated back into the community
- Enlist knowledgeable individuals from the community to share moʻolelo, mele and cultural values.
Rapid ʻŌhiʻa Death
Hawaiʻi is now facing a threat to our beloved ʻōhiʻa tree. To learn more about ROD (Rapid ʻŌhiʻa Death), please download the pamphlet below.